Fashion
Low Maintenance Natural Layered Hair styles For The Beach
The obsession with breezy, laid-back-looking beach waves is nothing new. As long as we have models exuding a beachy vibe, girls will be craving casual beach hairstyles. Whether you're on a beach vacay or lazing around listening to the waves crash on the shore, layered hairstyles are one that suits perfectly. Layered hairstyles that are trendy, classic, and everything that lies in between is a great way to switch up your look without committing to a big chop. Continue reading for beach hairstyle inspiration and styling tips, so you know exactly how to channel the beach vibe:
#1. The Tousled Layers 
This tousled layered hair is a sophisticated choice that brings out your youth. If you like the beachy summer vibe, you can never go wrong with this long layered hair. This tousled look is flattering on all women, regardless of hair texture or length.  
#2. Layered Wavy Hair 
Layers and waves are the keys to adding texture to your style. Keep a few pieces of hair trailing down to frame your face. This style emphasizes waves, giving you a new, textured look. To achieve the ultimate beachy waves for this look, spritz a little hairspray on damp hair. 
#3. Layered Bangs 
Short layered hairstyles with bangs are one of the most sought-after looks this season. If you're looking for convenience, it doesn't get better than the short layered hair – Bangs hairstyles eliminate the discomfort of longer strands getting in your way or falling before your eyes. Pair a set of bangs with short layered hair to achieve a relaxed, beachy look.  
#4. Big Curls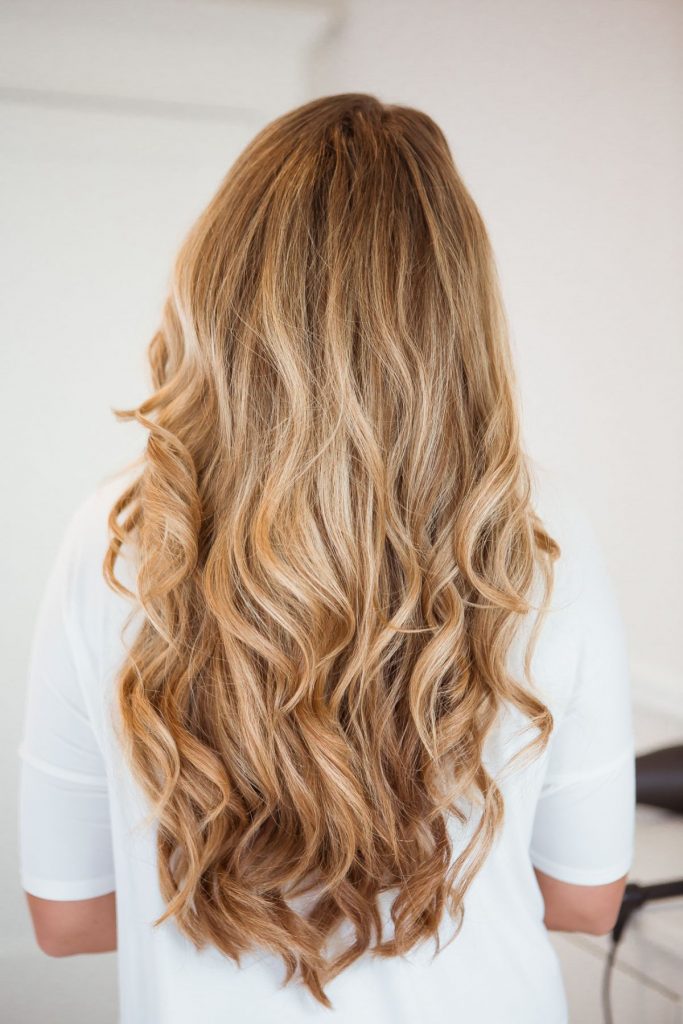 There are a plethora of styling options when it comes to medium-length hairstyles for women with wavy or curly hair.  A mid-length cut allows you to show off your curls in so many ways, from big curls to more disheveled curls. Curly hair requires a lot of upkeep, so use a curling wand to define your curls. Finish up the look by spraying a bit of hairspray to avert frizzy hair.   
#5. Asymmetric Cut With Layers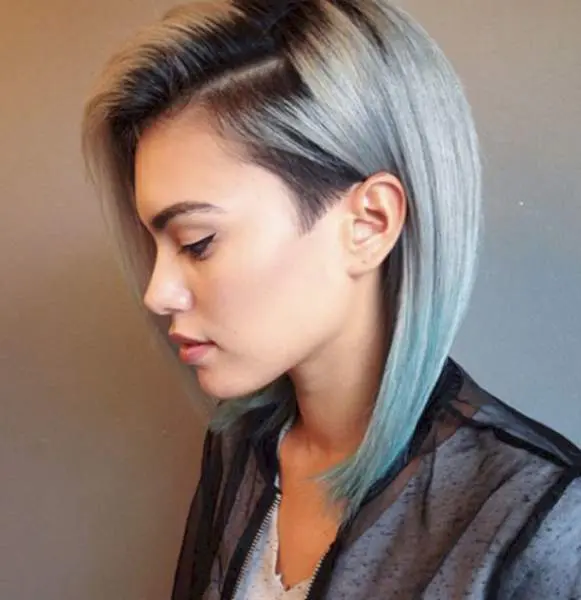 If you're ready to take the plunge and get a chop, the asymmetric cut is an ideal choice to keep you up with the trend. It goes equally well on short, medium, and long layered hair. Furthermore, you'll be surprised to know that even wavy or fine hair can benefit from it. The best part about this look is that the asymmetry is incredible to correct your face shape. 
#6. Multi-Layered Hair 
This is the ultimate hairstyle goal for women itching for a sleek, stylish cut with a lot of body and movement. The layering process is the secret ingredient. Remember that the shortest layers are only there to frame the face; most layers are mid-length.  
#7. Straight Long Layered Hair 
Layered hair is an excellent way to add shape, dimension, and movement to fine, straight hair. Layers give your hair definition, ensuring that it flatters your face shape. They can make your straight hair look fuller and healthier without weighing your head down. Apply some spritz shine spray to your hair to achieve the ultimate luster.  
#8.
Mid-Back Swoopy Layers
A blunt, long-length U-shaped cut emphasizes thickness and density. Long layered hair is smooth and sleek, whereas shorter, jagged hair strands add body and texture.  
#9. Short Choppy Layered Hair 
Short hair is trendy and always on point. Without cutting your hair too short, have your ends cut into a blunt cut with layered feathers on the ends. This will make the haircut less dramatic while still being textured, allowing you to rock flawless short layered hair.
#10. Layered Curls 
It's a common misconception that people often think layers and curls don't go well together. Long layered hair complements curly hair texture because it adds structure and shape, especially if you've heavy coil curls. The layered hair adds volume and lift to the hair, preventing it from looking weighed down or heavy. 
#11. Face Framing Layers 
Face-framing layers resemble long swoopy curtain bangs. No matter your face structure or hair type, facial-framing layers can balance your features and draw attention to your eyes and facial features like the cheekbones. Longer face-framing layers are best suited to elongated face shapes, whereas heart-shaped faces should have mid-length layers that fall away from the face rather than curving inwards.   
#12. Long Layered Hair With Bangs 
Long layered hair with hair bangs is one of our favorite by-the-beach haircuts because all attributes combine to create a beautifully framed face. Curtain bangs complement all types of long hair, while fringes complement all types of layered hairstyles. It is an excellent way to lengthen and structure a round face or soften a square face structure. Use Clip-in Fringes and Hair Extensions to give your hair the extra oomph it calls for to rock this new hairstyle. 
#13. Layered Hair With Side Bangs 
Long layered hair with side-parted bangs is a timeless style that flatters all face shapes, including round, square, and oval. If you have naturally thick hair, this haircut is the safest bet for you. Long layered hair with side bangs is a low-maintenance look perfect for women who don't want to spend hours on their morning beauty routine.  
#14. The Perfect Center Part 
Center part hairstyles are timeless, and if you think that this look is a thing of the past, the answer is a resounding NO. Simply parting your hair from the center gives your layered hair a completely fresh look with just the right amount of layers for a modern touch. The result is remarkable, but regular trims are needed to steer clear hair splits and breakage. Combine the look with an ombre hair color, such as the classic black roots with brunette mid-lengths and ends.  
#15. Ghost Layers 
Ghost layers are a new cutting technique that is one of the most flattering trends that hairstylists are obsessing about right now. It's a style that adds movement and texture while creating the appearance of a one-length haircut. Regardless of hair length, these layers look great on everyone.  
With these layered hair ideas that allow freestyle parting, you can add a ton of volume and chicness to your tresses. Now you know it takes a breeze to create these long days at beach hairstyles, and they require very little upkeep. So, don't get too caught up deciding on your next look; you'll look great in any hairstyle.